To keep your car in tip top
shape, we do on-site
WOF's. You can either set
up an appointment or
simply just walk in!
We only want the best for
your vehicle, that's why we
offer only the best;
Valvoline. Your vehicle will
love you for it.
We know how important
your vehicle is to you...
We provide to our clients a
courtesy car for those long
unexpected breakdowns.
While we work on your
vehicle, you can keep
doing all the things you
need to take care of.
Another way for us to show
you that we care!
Wayne's Automotive ltd., Copyright 2012, All Rights Reserved


Welcome!









Welcome to Wayne's Automotive Service!
At Wayne's Automotive Service we strive to bring the best vehicle service to
our clients at an affordable price. No matter what your make or model of
your car is, we can help you!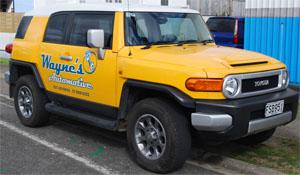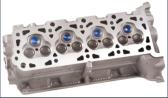 Keeping your cooling system in tip top
shape reduces your risk of replacing
your cylinder head. We specialize in
cylinder head maintenance and repair
so you don't have to!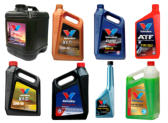 We carry over 9 different types of
engine oil to suit your vehicle needs!
Not all vehicles are the same, why
should your oil? We carry oil for your
Audi as well as oil for your Toyota.
Every car should get the oil it
deserves.