Services
Wayne's Automotive ltd., Copyright 2012, All Rights Reserved






Privately operated cars, utes, vans
and four-wheel drives must have a
current WoF. Commercial vehicles
and heavy vehicles must have a
current certificate of fitness (CoF).
At Wayne's Automotive Service, we
will make sure your car is inspected
with the best state of the art
equipment to keep it running in tip
top shape.


We have the best state of the art
diagnostic tools. It doesn't matter
what make or model your car is, we
will take care of you!
We even have a camera to put
inside your radiator and engines to
see what is going on without taking
you car apart. Another way we
stand out from the rest.
We specialize in servicing and repair
of manual gear boxes. We do all of
your maintenance, from stripping
them down completely to oil
changes.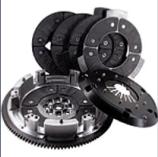 We also do the replacement of
clutches genuine and after market.
Everything we do with do right on
location!
One of the tools we use is the
Launch system. A state of the art
diagnostic tool, this tool is one of the
workhorses working for us to better
serve you. From resetting your fault
lights to figuring out problems that
you were not even aware off!
No matter where you are, we will get
to you and get you back on the road!
We offer great roadside service so
no matter where you are, you have
the confidence we will be there
when you need us! It can be
something as simple as a car battery
or to the more serious broken drive
shaft, we will be there for you.